Andover Hall colt the joint sales topper at the Australasian Premier Trotting Sale
4 February 2020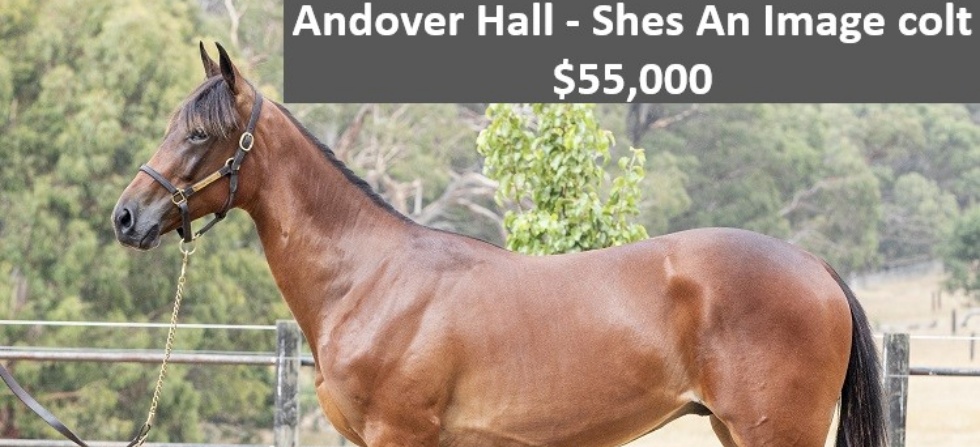 Nevele R's sires were to the fore at the Australasian Premier Trotting Sale on Sunday afternoon, with Andover Hall siring the joint sales topper, Father Patrick the four highest priced fillies and a colt from Creatine's debut down-under crop making good money.

Consigned by Chris & Haley Lang, the Andover Hall joint sales topper at $55,000 was a superb looking colt out of the three-time Group 1 winner and Australian 2YO and 3YO Trotting Filly of her Year Shes An Image.

The pair also sold the only other progeny of Andover Hall in the sale, a colt out of another Group 1 winner in Miss Warbucks for $30,000.

Father Patrick's four catalogued yearlings, all fillies, were also well sought after with the quartet bringing the four highest prices amongst the trotting fillies.

The top priced filly was a stunning daughter of Father Patrick out Our Sunny Rose, a Muscles Yankee daughter of the Rowe Cup winner Our Sunny Whiz, with the filly making $45,000.

The remaining Father Patrick fillies sold for $37,500 (x Gypsy Flair), $35,000 (x Social Fireball) and $30,000 (x Joyces Choice).

A nicely put together colt from the debut crop of multiple US Grand Circuit and European Group 1 winner Creatine was also keenly sought after, with the son of the well related Swedish mare Swede Dreams fetching $42,500.