Live Or Die passes
4 April 2022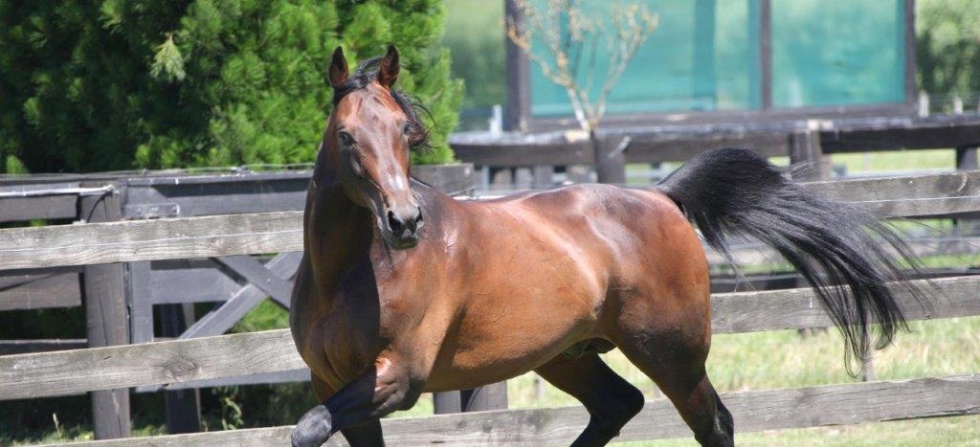 It is with tremendous sadness that we announce the passing of Live Or Die, who was euthanised over the weekend due to a severe bout of colic.

A wonderful horse to do anything with, the 29-year-old was a firm farm favourite, much loved by staff and will be greatly missed by us all.

A world champion 2-year-old, Live Or Die attracted the attention of Nevele R co-founder Bob McArdle with his tough as teak racing style, often sitting in the death and still kicking on to win a number of America's biggest juvenile races, including the Governor's Cup and the International Stallion Stakes in a then world record equalling 1:51.8.

He was purchased outright by the stud in 1997 and brought down to New Zealand that year.

A dream stallion for us, he was as successful with his progeny as he was popular with breeders, becoming the backbone of Nevele R through the late 90's and the 2000's, serving triple figures in New Zealand alone for thirteen straight seasons, including a record 435 mares in 2001.

He was New Zealand's leading pacing stallion in 2007 and was also three times the runner-up to Holmes Hanover and Christian Cullen.

He became just the second, solely New Zealand based stallion, to sire over 1,000 winners and in total left 1,315 winners of over $67,000,000 worldwide – a remarkable feat for a single hemisphere stallion.

He sired 18 Group 1 winners, with his stand out performers including the Miracle Mile and four-time Derby winner, Divisive, the dual New Zealand Cup winner Just An Excuse, and the outstanding first crop filly Elect To Live, who was crowned the New Zealand Harness Horse of the Year as a 3-year-old.

He also had that rare ability to lift a maternal family, and as a broodmare sire continues to have a significant impact on Australasian harness racing, and indeed further afield, with his daughters leaving the likes of the 2019 US Harness Horse of the Year Shartin, the three-time New Zealand Cup winner Terror To Love and current open class star and 2021 New Zealand Cup winner Copy That.

Nevele R's General Manager Ged Mooar sums up our thoughts and feelings well on Live Or Die…

"Live Or Die was the sire for everyone. His pedigree suited most mares throughout Australasia, and he was extremely fertile. He sired tough, determined racehorses. He had a great personality; we never had any problems with him whilst he was at Nevele R for 25 years.  A true gentleman, he'll be sorely missed by our team and anyone who had anything to do with him. It won't be the same going down to his empty paddock. Thank you for the memories champ."

He has been laid to rest next to his fellow Nevele R luminaries Falcon Seelster and Holmes Hanover.