Creatine not shuttling in 2019-20
28 June 2019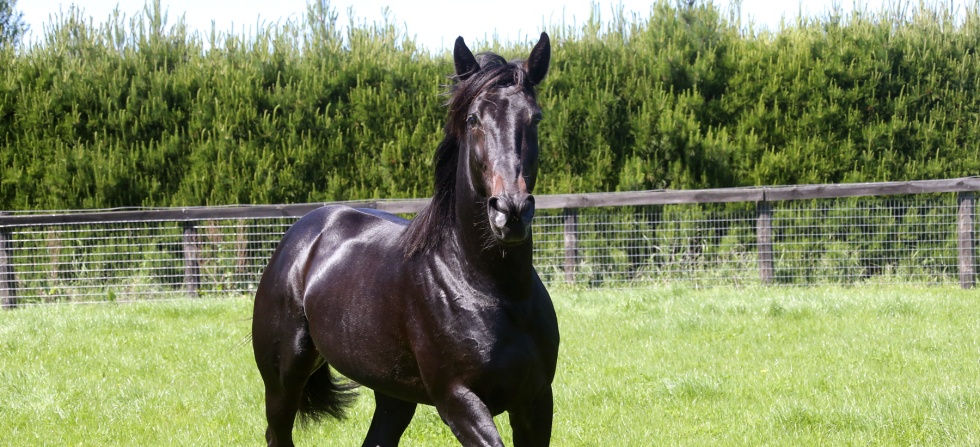 Nevele R Stud wishes to advise breeders that unfortunately, on veterinary advice, the trotting stallion Creatine will not be shuttling to the Southern Hemisphere this coming breeding season.

The stallion has recently aggravated an old suspensory injury and it was recommended that he not make the trip to New Zealand next month.

Both Diamond Creek Farm and Nevele R Stud have Creatine's best interests at heart and as such he will remain in North America in 2019.

It is hoped that Nevele R will have frozen semen available this season, and that all going well he will return to New Zealand in the 2020-21 breeding season.

In terms of the mares covered in the 2018-19 season, Nevele R's normal free return policy will apply.

Creatine is coming off his best North American season to date, having served his largest book of mares, in his third season at stud, in 2019.

Although it is disappointing that the US Breeders Crown winner will not be standing in the flesh at Nevele R this year, we couldn't be happier with the start that he has made to his siring career, with Creatine covering 191 mares in his first two seasons down-under and producing outstanding first crop foals that are a pleasure to work with.

Reinforcing our confidence in Creatine too, is the fact that his sire, Andover Hall (whom is also available through Nevele R) is enjoying early success, particularly in Australia where he is the sire of two recent Group 1 winners and a number of leading Vicbred Super Series contenders.

If you have any questions, please do not hesitate to contact Nevele R Stud's General Manager, Ged Mooar on either (03) 349 8627 or ged@nevelerstud.co.nz.