Ultimate Machete to Alabar Australia
18 September 2020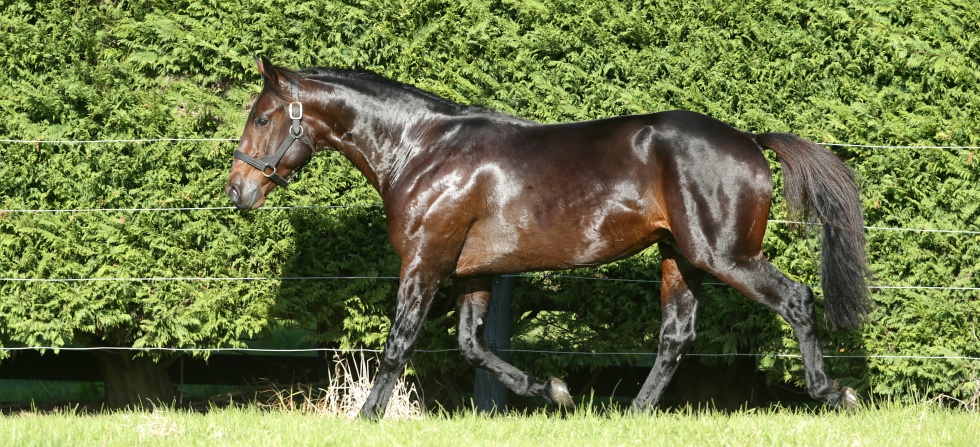 Alabar and Nevele R Stud are excited to announce that Ultimate Machete will be relocating to Alabar Australia for the 2020/21 season.
The recently announced changes to the Vicbred First Win Bonus are a major reason for the move.
"With the Vicbred First Win Bonus increasing to $12,000 for the progeny out of Victorian based mares sired by an Australian and New Zealand bred stallions standing in Victoria it seemed only logical to shift Ultimate Machete to our Victorian farm," stated Alabar Australia General Manager Brett Coffey.
"This is a great initiative by Harness Racing Victoria. It will mean that horses produced out of Victorian based mares and sired by these locally bred stallions standing in Victoria will earn their connections close to $16,000 for their debut win in a country front race in Victoria," Coffey went on to say.
Vincent and The Storm Inside are other Victorian based Alabar stallions whose progeny will be eligible for this VicBred Pure Bonus.
Ultimate Machete is a four time Group One winning son of Bettors Delight and a full brother to newly crowned NZ Horse Of The Year Ultimate Sniper.
He set multiple NZ records as a three and four year old on his way to be earning end of season awards for both those seasons.
His wins in the NZ Sires Stakes 3yo Final (after being three wide) and the NZ free-for-all (after sitting outside Tiger Tara) are two of the most memorable wins in NZ racing in recent years.
His pedigree indicates he is a great choice for many Australian mares including those by Artsplace and Direct Scooter line stallions.
A big, powerful individual, Ultimate Machete stood his debut season at the Alabar New Zealand property where he served over 120 mares. His first foals are hitting the ground this season and the early indications are that they are attractive foals with size and type.
Ultimate Machete will be available in Australia from October 2nd and is standing for a stud fee of $2,500 plus GST. His semen will also continue to be available to NZ breeders.